CEO: Yeshaya Jacobs
Rabbi Yeshaya and Rivkah Jacobs, directors of Artzeinu Tours, immigrated to Israel from the United States in 1979. Yeshaya and Rivkah, both with a rich background in Jewish education, have expounded their talents to include a real hands-on experience of our land.
They run an excellent tour operation that offers a special service to all of their clients, which includes courtesy, efficiency and a smile.
CEO: Rivkah Jacobs
Rivkah Jacobs lives in the Ramat Shlomo suburb of Jerusalem. She and her husband, Yeshaya, offer customized service to their clients who stem from all over the world. Rivkah personally deals with itineraries of many of the clients, whether it be for a Bar Mitzvah, or just setting up a touring schedule for families vacationing. The Jacobs have had many years of experience in the travel business, and have lived in Israel for over 40 years.
The Jacobs look forward to having you join them in an unforgettable experience with Artzeinu's great tours!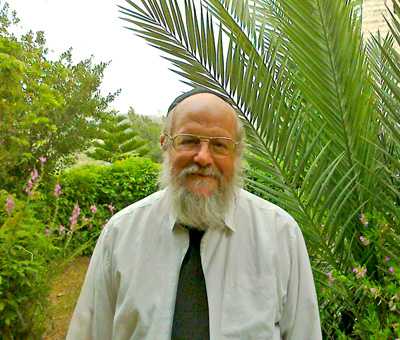 Guide: Haim
Haim has been guiding for over 35 years and puts heart and soul into his work. He gives you an insider view of Eretz Yisrael from a Jewish perspective. He gives A.P.T. (Audience Participation Tours), great for the whole family. Any questions? Please feel free to be in contact!
Guide: Daniel
I am married to Lisa who is a special-ed teacher and full time mother of our five children. We live in the beautiful suburb of Har Nof, Jerusalem.
Being a full time licensed tour guide has allowed me to combine my different talents and areas of interest. Whether it is roaming through ancient sites or discovering the new Israel, climbing a mountain or hiking through a lavish nature reserve, crawling in caves or enjoying a gorgeous view, we'll bring the history and archaeology alive, observe nature and people of the past and present and all that through the eyes of the Torah. The discovery of the Land of Israel becomes linked to the experiences of our forefathers and ancient teachers which ring true into our own lives today, enriching our travel through Israel and making it a real and lasting experience.
At Artzeinu Tours I have found people who cherish the same ideas while combining them with an efficient and friendly service throughout your whole tour.
Guide: Yoni
Inspired by the Huldah Gates, and the rest of the incredible history of this land, I decided to become a tour guide!
I was a scholar at the Mir Yeshiva and a young Rabbi. I'd answer questions of Jewish law on a daily basis, lecture in the synagogue and run my own study hall for Jewish studies by night. I was ordaining weddings and approving restaurant's as kosher. At the Hulda Gates I fell in love with guiding. I discovered a more powerful method of delivering Torah. I am still an acting Rabbi, though I spend more time on the road. On my tours you'll often hear: Fire at will! Come take some small steps in the Holy Land with me.